Angelina Jolie Is Healthy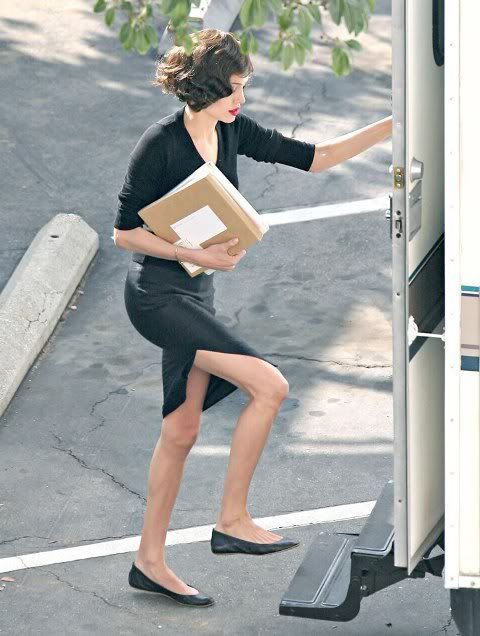 Angelina Jolie was photographed yesterday,shooting her new movie The Changeling .The film is directed by Clint Eastwood and starring Angelina Jolie and John Malkovich.If you are interested,the movie plot goes as follow:
Jolie will play a woman whose son is abducted but retrieved; she suspects, however, that the returned child is not hers. The woman must then confront corruption in the LAPD. The story is based on true events in 1920s Los Angeles.
At this point,let's forget the film and focus on these pictures of a healthy Angie.She is so radiant,that at first I thought they were photoshopped.Apparently,they aren't so Jolie should definitely quit ordering pizzas everyday.

Category: Angelina Jolie