Britney Spears Is Professional

Britney Spears and her new assistant were pictured shopping in Hollywood last night.
Apparently Britney Spears is a beautiful and professional person to work with according to Wayne Isham the director of "Piece of Me," music video.Spears gets nothing but high praises:
"On set," "she was very professional, excited to work and beautiful as always. I was impressed with her focus as she choreographed the dance herself. Her endurance was remarkable, as we had a long day.""She almost outlasted me, which is amazing! It was a pleasure to work with her again." (He also directed the "I'm Not a Girl, Not Yet a Woman" video for Spears.)
Spears reached 12 hours late for that video shot,so either Isham is a big liar or he is high,possibly both.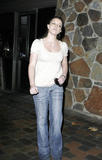 Category: Britney Spears