Brooke Hogan Car Accident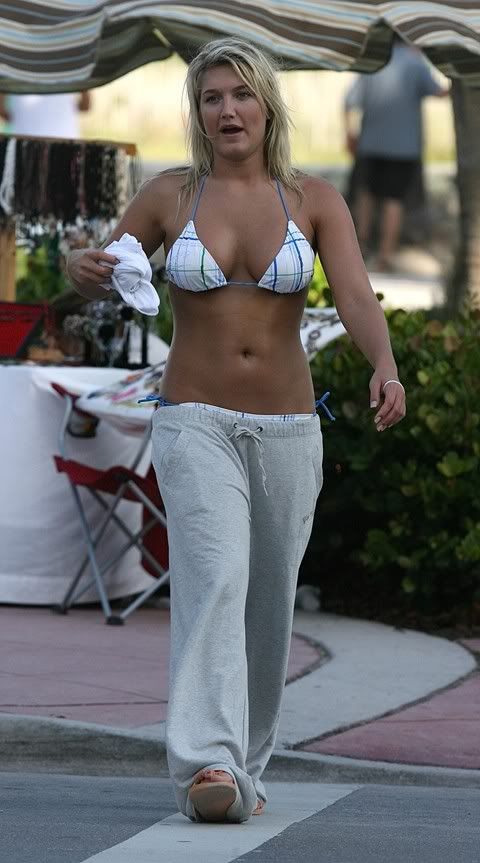 Brooke Hogan Car Crash

Brooke Hogan was involved in car accident on the Bayside Bridge in Tampa, Florida at 4 PM on Sunday afternoon.According to the St. Petersburg Times:
The twenty year old VH1 reality star's car was slammed by another vehicle, being driven by a nineteen year old male, as the driver attempted to change lanes and lost control of his vehicle.
Both cars sustained approximately $3,000 in damages, but no one was injured in the crash.
Shortly after the crash, Brooke posted on her MySpace:

Seatbelts saved MY life today…
What happened to my brother and our friend John was horrible and very hard for both of our families. But I truly believe my brother and John saved My life and my best friends life…. I don't know if you heard, but my friend and I got into a really bad car accident today ourselves… As I turned on my car I clicked my seatbelt. As we pulled out onto the road, I looked over and realized my friend didn't have her seatbelt on. I reminded her to put it on and the minute she clicked it, a car crashed into us. It was a horrible car accident, one that most would be severely hurt in, but we had our seatbelts on and they kept us in tight. I have to thank my brother and my best friend John for teaching me an important lesson that saved our lives.
I know that because my family is under a microscope, the turn of unfortunate events are magnified and seem like they just keep on coming…And having everyone watching and commenting on our life is extremely hard. If I could stop it I would because it feels terrible. We try to stay away from it but can't help that its shoved in our faces. So please, if youre a supporter, please spread the good around cause its nice to have friends when things go awry. And for the haters, Im sure we're not the only ones you're hurting. I would hope people are never this mean to you because it makes things so much harder……You're human and so are we. Nothing different.
God Bless
I used to feel sorry for Brooke but she is such a dumb ass.
Category: Brooke Hogan