Chanelle Hayes Still In Bikini Looking For A Funny Man

Chanelle Hayes was seen wearing a green print bikini last week in the Maldives.

Chanelle Hayes recently opened up about the kind of man she is looking for after,her heart was broken by Ziggy Lichman.Hayes said:
"I'm looking for a guy who can make me laugh and who I can rely on 100 per cent… a man I can trust.""Last year, I vowed to find one and after what happened with Ziggy, I've started wondering if that's ever actually going to happen!
Chanelle added:
"But I have no regrets at all about our relationship. He's out of my life now and I've already moved on."
Keep wearing your tiny bikinis for our viewing pleasure,you will find a man later.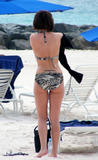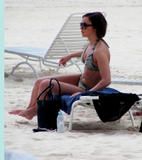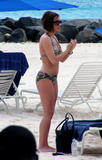 Category: Chanelle Hayes