Jessica Simpson Lake Tahoe Yacht Photos


Jessica Simpson Lake Tahoe Yacht Photos – Jessica Simpson was pictured in a pink bikini on a yacht in Lake Tahoe, Nevada yesterday.Jessica Simpson will soon be launching her new perfume called "Fancy".Jessica has said of her fragrance:
"With Fancy, I wanted to create a pretty fragrance, one I could be just as comfortable wearing on the red carpet or every day with my favorite jeans. For me Fancy is just that – fancy. This is a special fragrance –personal, whimsical, playful and romantic with a heart of gardenia, an essence I truly cherish."
Simpson has a perfume line,and a lingerie line. What to do when your career tanks? Throw your boobs I meant name on every product possible!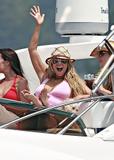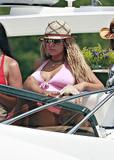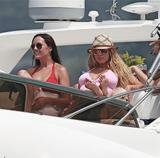 Category: Jessica Simpson