Josh Hartnett And Rumer Willis Dating?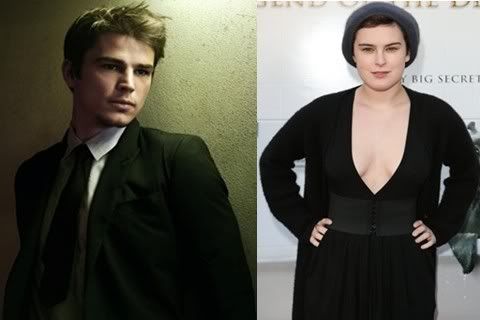 Rumer Willis and Josh Hartnett Dating

Josh Hartnett and Rumer Willis are reportedly dating each other.The unlikely pair was seen getting cosy at The Beatrice Inn nightclub in New York,last weekend.An eyewitness told the National Enquirer magazine:
"Josh and Rumer were hanging out all night. They definitely seemed to be getting pretty cosy!"
Anything can happen in our world,a pretty boy and a handsome chick.This is one crazy story,it means there is hope for Paris Hilton.One day she will become a decent human being.
Category: Josh Hartnett, Rumer Willis