Kendra Wilkinson And Holly Madison Carvel Photoshoot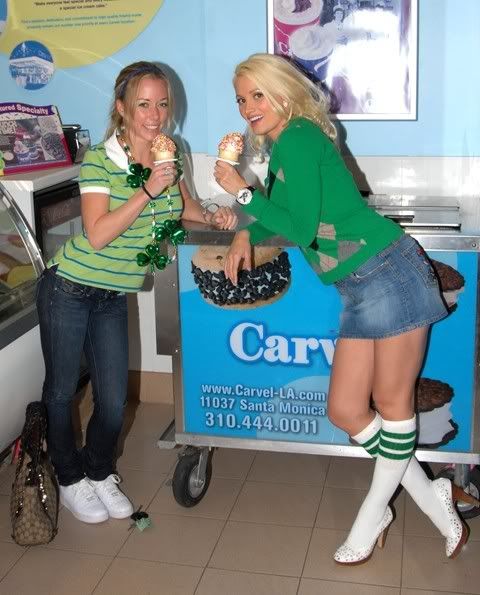 Holly Madison And Kendra Wilkinson

The Girls Next Door's stars Holly Madison and Kendra Wilkinson were pictured eating some ice cream at Carvel in L.A.,last night.
Apparently this is some photo shoot,that is why they are pretending to be nice to each other,because you know they hate each other's guts.
Is it me or these pictures look even more childish than the Miley Cyrus MySpace photos?

Category: Kendra Wilkinson