Kim Kardashian Breasts Pride

Kim Kardashian and her partying boobs were photographed as she hosted Chloe Lane's Five-year anniversary party in Utah this weekend.
Kim Kardashian recently revealed that she used to pray that her C-cup breasts would stop growing and that she is not a sex kitten.Kim revealed:

"I would cry about it. I swear, I would say my prayers at night, hoping that I would stop developing.""I've embraced it now. When my mom saw the Playboy pictures she said, 'Wow. If I had pictures from when I was your age. You should do this while you can. They might never ask you again. "
And she added:
"I'm not the sex kitten that they've made me out to be, but I'll kind of give it to them when I have to. I know that's what they want, and so I give it to them."
Of course your not using your body Kim,that's why you pose for playboy and live off a sex tape.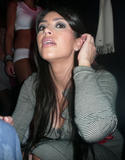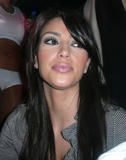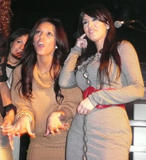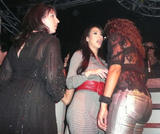 Category: Kim Kardashian