Lindsay Lohan Cutter:Lindsay Cuts Herself
Lindsay Lohan Cutter:Lindsay Cuts Herself – Breaking news : Lindsay Lohan is a cutter and her parents are blaming each other for it.Michael Lohan sold a tape to the press,where Dina Lohan can be heard saying that Michael drove Lindsay to cut herself. According to Radar :


Michael is talking with Dina, telling her that he represents the bad things in her life and Dina interrupts him, saying "Her cutting herself and hurting herself? Yeah, it's bad Michael, it's bad." Lindsay has been photographed over the years and recently with scars on her wrists, a sign of the cutting, which is a desperate cry for help from the troubled starlet.
As Dina has said in previous recorded conversations, Lindsay has suffered from the treatment she received from her father, even going so far as to sleep with Dina when she's at her house because she is so fearful. "I know that it's going to happen," Dina responds to Michael when he says "If something happens," and Dina continues "I will feel it's all your fault, that's how I will feel, it's not about me."
In the 2008 call Michael doesn't accept any blame for Lindsay's situation, telling Dina "I will feel like it's everyone else's fault."
Is Michael Lohan rying to help Lindsay by releasing these messages or is he a douche-bag making some money?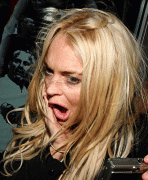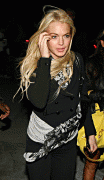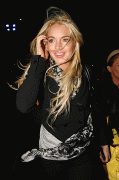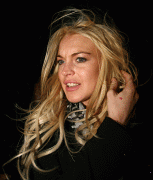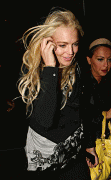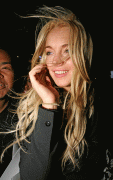 Category: Lindsay Lohan