Lindsay Lohan Has A New Man

Lindsay Lohan was pictured at the Silverspoon party in Hollywood few days ago.
It is being reported that Lindsay Lohan has a new boyfriend again ,this time it's a man that goes by the name of Spencer.A source said:
"Lindsay was totally smitten with this guy. She introduced him to all her friends and said, 'This is my boyfriend, Spencer.' She kept gazing at him and they were really touchy feely."
I'll bet you two cents that by the time we find a picture of Spencer she will be with a new man name Tom,or Bob,or Jeff.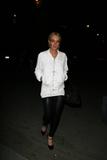 Category: Lindsay Lohan