Lindsay Lohan Michael Lohan Hate Each Other
Lindsay Lohan Michael Lohan Hate Each Other – Lindsay Lohan really hates her father Michael Lohan and it is a mutual feeling.Yesterday Lindsay accused her old pop of threatening to kill her mother Dina:
- she blames herself for staying w/him for so long, I'd beg her not to leave b/c he always threatened to kill her if she did"
- after disappearing, then coming home after being gone for several days while cheating on my mother&abusing substances.
- Its so sad that I even have to share this w/everyone, but I haven't had a real relationship w/Michael Sr. In years. That is the truth. Xox
- I just hope I can show others how to be strong through times & to be able to stand up for yourself and loved ones no matter what! *

The actress who is pissed at Michael for selling a recording to RadarOnline added:
– My fathers such a loser & those recordings are from years ago. To release personal things is foul enough, but to edit them. I used to think
– That he needed the book for dummies on learning how to be a father. Haha-he's needs the book for dummies on HOW TO BE A MAN.
Michael who has no shame blasted Lindsay earlier today saying:
"That's a lie. I guess Lindsay is on more drugs than I thought to say something like that. Now I'm going to release more recordings that prove everything she is saying is nothing more than a bunch of lies.
"No wonder why God is taking her entire career away from her.Because she's forsaken everything He's given her and she's done nothing but misuse all the gifts she's given."
Did Michael ever stop to wonder why Lindsay is so horrible ,it could be she learned everything she knows from her parents.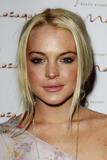 Category: Home