Miranda Kerr Harpers Bazaar Magazine April 2008 Issue Photos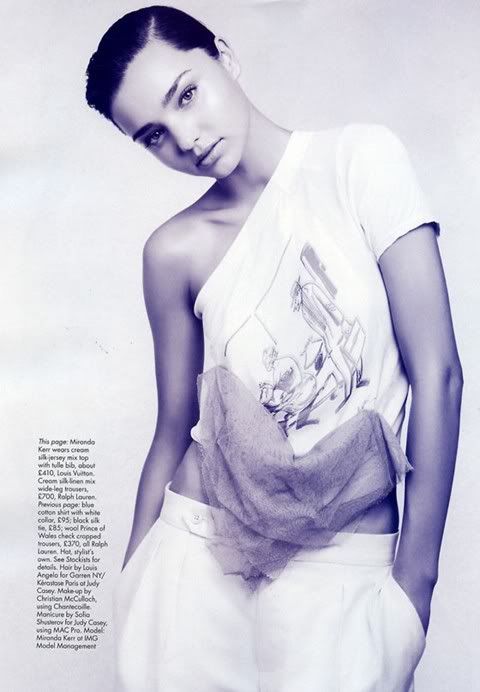 Miranda Kerr Harpers Bazaar Magazine April 2008 Issue Pictures

Miranda Kerr covers the April 2008 issue of Harpers Bazaar magazine.According to the magazine Kerr is the next Gisele Bündchen and they explain it by saying:
If Miranda Kerr's agents play their cards right, they could have another Gisele on their hands. And if Gisele's career is the shining beacon for all other models, then Kerr is firmly on-track, right down to the (rumored) movie-star boyfriend — Orlando Bloom — and the trail of paparazzi. Tonight, she will get on a plane to Los Angeles, after arriving this morning in New York from her native Australia, to spend the weekend with Bloom for his birthday.
So this confirms the theory that to be a top model, you have to bang a popular actor,so Miranda keep sleeping with Orlando because Gisele made it really big after having sex with Leonardo DiCaprio.So how comes Monica Lewinsky did not have success in life after giving Bill Clinton a blow job?Life is not fair sometimes.

Category: Miranda Kerr