Paris Hilton And Avril Lavigne Unite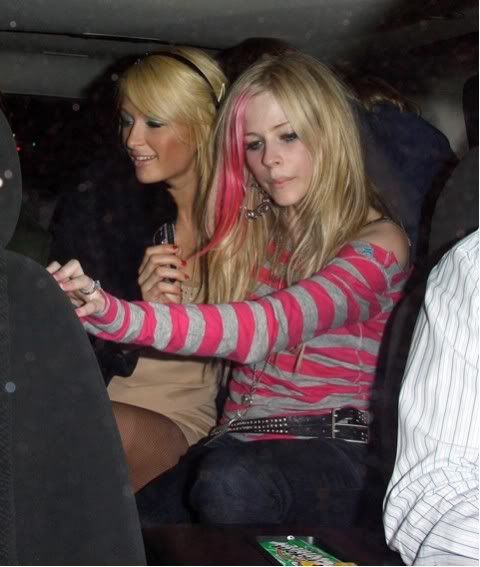 Paris Hilton and Avril Lavigne were pictured partying together at new club Goa,recently.This is the end of the world when the supposed hard rocker Avril plays with Paris whom she hates and has written harsh songs about.
But it gets worst,how can Avril go clubbing with the woman who was sleeping with her husband?
Nonetheless this is the strangest picture I have ever seen because I simply which one is dumber.
Category: Avril Lavigne, Paris Hilton