Paris Hilton Wardrobe Malfunction In Boston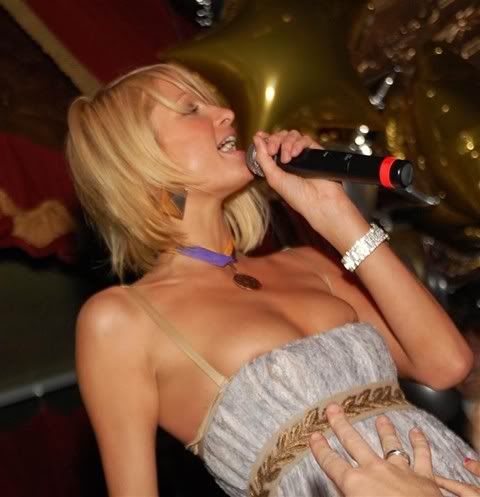 Paris Hilton was pictured flashing her fake boobs as she partied it up at The Estate in Boston nightclub last night.
Hilton decided to entertain the crowd by singing her stupid song "Stars are Blind " and in the process of the whole crap,she had a terrible wardrobe malfunction and exposed her breats.
I do pray that the club owners will test that microphone for STDs before letting anyone else use it.

Category: Paris Hilton