Rumer Willis Shows Cleavage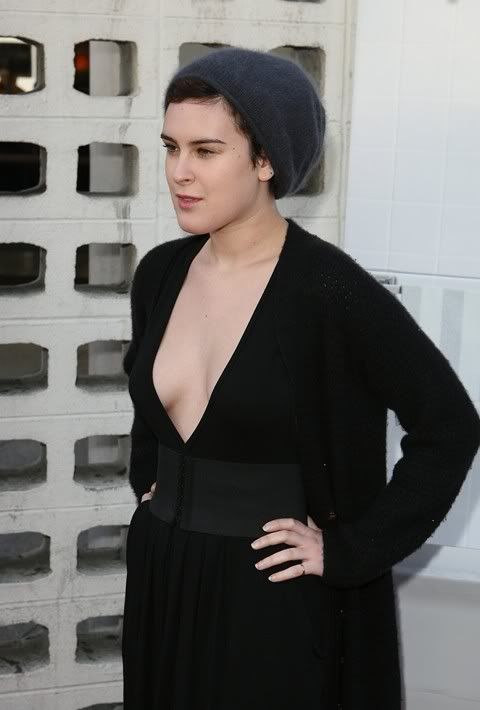 Rumer Willis showing lots of cleavage was photographed at "The Water Horse Legend of the Deep" premiere in Hollywood, Los Angeles,yesterday.
Rumer Willis had a good and a very bad idea when she decided to dress like that.
The good part was showing her boobs because she has a nice body and after a couple strong drinks,most men would hit that and hate oneself in the morning though.
Now for the bad seeing that her face is butt-ugly she should have covered it completely with that hat.
Rumer take a look in the mirror and leave Hollywood.


Category: Rumer Willis