Sophie Monk Ok With Paris Hilton Dating Benji Madden

Sophie Monk Out And About In Los Angeles

Sophie Monk was pictured out and about in L.A. on Wednesday.Monk wants the world to know that ,Good Charlotte musician Benji Madden did not dump her so he can start dating Paris Hilton.Monk released a statement saying:
"Let me make this as plain as possible, Benji did not leave me for Paris Hilton. Benji and I did not break up badly or anything like that," "We both decided as adults our relationship had run its course and decided to move on. I feel no animosity toward Benji and Paris at all and am very happy with life at the moment."
Monk ,I believe every word you say because your sexiness has me believing in God.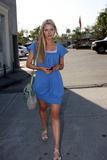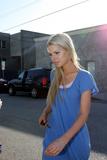 Category: Sophie Monk